Montana Achievement Project (MAP) is a support service dedicated to enhancing the lives of those with disabilities through employment training & skills development.
---
Our Services
Services through the Montana Developmental Disabilities Program
Behavioral Supports

Customized behavior plans and implementation to help foster positive behaviors and improve quality of life

Day Support

Get out in the community, with our caring staff for a variety of stimulating activities and events

Job Discovery

Individual assistance in the development of a career profile and employment goal or career plan

Job Preparation

Includes formalized training and work experience intended to teach skills necessary to succeed
Supported Employment

These skills can be through co-worker support, follow along support, individual employment support or small group employment

Transportation

Offered alongside other programs, this enables individuals to gain access to community services, activities, and resources

Adult Companionship

Non-Medical care, supervision and socialization, provided to functionally impaired adult to assist or supervise activities of daily living.

Residential Habilitation

Assist individuals in acquiring, retaining and improving basic living and community skills
Services provided through Vocational Rehabilitation
Job Search Assistance

Activities that support and assist an individual in searching for an appropriate job (resume preparation, identifying job opportunities, interview skills, contacts).

On-The-Job Supports

Support services provided to support and maintain employment, whether they are in need of short term or extended services. This includes job coaching and support to stabilize and retain employment.

Job Placement Assistance

A referral to a specific job after resulting in an interview, whether or not the individual obtained the job. Individual and customized care designed for the needs of each individual.

Job Readiness Training

Training to prepare an individual for the world of work (e.g., appropriate work behaviors, getting to work on time, appropriate dress and grooming, increasing productivity).
Our Staff
Nathan Hillenbrand
Administrator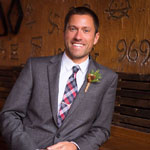 Nate grew up in Minnesota and moved to Montana for school. He has lived here since 2004 with a brief stint in Alaska. Nate graduated with a B.S. In Aeronautical Science and Aviation Management with a minor in History.
He loves the wildness of Montana and all the fun things that are available in the great outdoors. Nate is very excited about the opportunity to help people find and maintain employment, gain new life experiences and improve their quality of life!
Mathea Moline
Executive Director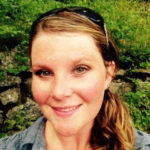 Mathea was born and raised in Central Montana. After graduating high school she attended Carroll College, majoring in Psychology. She continued her education at Montana State University – Billings and received her Masters of Science in Psychology in 2010 and enjoyed teaching Introduction to Psychology classes at MSUB City College from 2009 to 2016. While in Billings, Mathea worked with teenagers and adults, both in and out of residential settings, to improve coping skills and increase community involvement.
In spring of 2016 she moved to Bozeman and accepted a position with Montana Achievement Project. Mathea enjoys the Montana scenery and all the outdoor activities that are right outside the door. She continues to work with others to find employment opportunities to fit the needs of local employers with skillful, fellow Montanans.
Casey Kickingwoman
Employment Specialist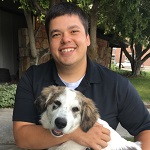 Casey was born and raised in Missoula Montana. Casey graduated from Montana State University in December of 2016 with a B.S. in Community Health. He is currently working on attaining his licensing for addiction counseling and intends on continuing his education in the future in hopes of entering a career in a counseling profession. Although he graduated from MSU; Casey still identifies as a grizzly and makes time to attend the games when he can.
Casey has lived in Bozeman for six years and enjoys taking part in outdoor activities in the area. He especially enjoys fly fishing in the surrounding rivers and backpacking in the greater Gallatin area. Casey enjoys the opportunity of working for MAP and the individuals he gets to interact with everyday. Having the chance to help people find and maintain employment is both rewarding and meaningful work.